The Benefits of Having Your Clothing Altered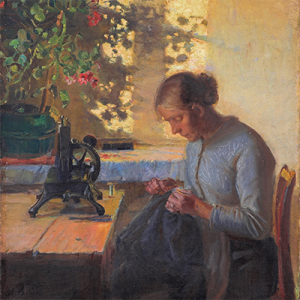 There is a reason that even the finest clothiers offer in-store alteration services to their customers. No matter how carefully fashion designers study body sizes and types, no off the rack shirt, dress, pants, or suit will ever fit your body like it was made for you – unless it was.
This article will discuss some of the benefits of having your clothing professionally altered.
Alteration Improves Your Presentation
The New York Times recently ran an editorial reviewing how clothing alters the perceptions of both the wearer and others. The conclusion was that the clothing chosen, the fit, and the accessories all impact confidence. This is one of the major benefits of having your clothing altered.
Spend More to Spend Less
According to the Art of Manliness, another major benefit of having clothing altered is that you get much more wearability from your own closet. With a nip or a tuck, a tweak or a trim here or there, the item you never wore can be transformed into one of your favorites! So spending just a bit more on alterations can greatly increase the wearability of what you already own – and prevent unnecessary spending on new clothes.
Alterations Can Change What You See in the Mirror
Dappered Classics notes that having your clothing altered can actually change your own reflection! Just a few strategic alterations can make you look slimmer, taller, fitter, trimmer, and more stylish.
Turn the Old Into the New
Finally, another big perk of having your clothing altered is that with a few simple tweaks, you can update dated looks and make them current again. As well, if you have clothing – such as bridesmaid dresses, maternity clothes, or gifts friends selected for you – you can have them altered so you can wear them in new situations. In this way, you can reinvent your wardrobe completely!
These tips can give you enough reason to invest in strategic clothing alterations. Now all you need to do is select the clothing you need altered, stop by Classic Touch Cleaners, and wait for the wonderful results.