Is Dry Cleaning Really Worth It?
If you've been wondering whether it makes sense to get your clothing dry-cleaned, especially when you've got access to a washing machine, you're not alone. But at Classic Touch Cleaners, we know the importance of optimal cleaning services for your delicate garments. That's why we got into this business!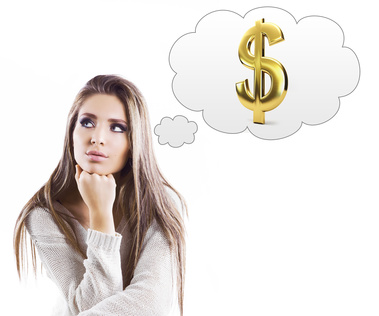 Here's why you should really consider dry cleaning – at least for certain articles of clothing.
Dry Cleaning Basics
Part of the confusion comes from the fact that not everyone knows exactly what dry cleaning is. When you don't understand what it is that you've been paying for, it's only natural to want to save your money. Let's get that cleared up right now.
Did you know that "dry cleaning" isn't entirely dry? True, we don't use water in the cleaning process – but instead, there is a petroleum-based solvent called perchloroethylene (or "perc" for short). When applied to soiled clothing, this has the ability to dissolve dirt and stains without harming the fabric underneath.
The power of kerosene for cleaning garments was discovered accidentally in 1855, by French dye-works owner Jean Baptiste Jolly, after a kerosene lamp was overturned on his tablecloth. And although most modern dry cleaners opt for perc over lamp oil, the principle is much the same even today. Dry cleaning protects your most valuable and precious clothing, and keeps it looking fresh.
When Dry Cleaning is Absolutely Necessary
You may notice that certain labels simply state, "dry clean", while others read "dry clean only". It's a small distinction, but an important one nonetheless. The former means dry cleaning is recommended for best results, while the latter means that anything but dry cleaning is a surefire recipe for disaster.
Some fabrics, like wool, cashmere, and silk, are rather delicate and water-sensitive. These cannot safely be laundered in a commercial washing machine, in which the washing action is created by a rotating agitator. More elaborate garments, such as those featuring lace, beads, and other accessories, are also at risk of significant damage.
Finally, remember that dry cleaning professionals are people, too – and experts in the field. When you turn over your clothing and linens, you've got the opportunity to point out problem areas and existing damages, and to have them addressed by a real human. That sure isn't something your home washing machine can do!
Dry cleaning is always a gentler procedure, but the washing machine is usually good enough for your more durable and inexpensive clothing. For everything else, the small additional expense of dry cleaning is well worth the results.
For Atlanta's premier dry cleaning services, call Classic Touch Cleaners today at (404) 365-8660.