Your wedding day is one of the most memorable days of your life; a memory that you want to preserve forever. Part of preserving that memory is keeping you wedding dress in the condition it was in at the moment you said "I do." This is why wedding dress restoration is important, and Classic Touch Cleaners is here to help you restore your precious gown.
This simple but effective service gently cleans your wedding dress, removing any yellowing and preventing any further discoloration of the fabric. While many other cleaning services send bridal gowns away to be restored, we do all our preservation here on site so your dress won't get lost. You are welcome to visit us at any time during the restoration process to see your gown.
After Restoration
Your gown will be place into one of our Bridal Gown Keepsake Boxes. Each box is made from acid free materials. The dress' sleeves will be gently packed with tissue and the dress will be wrapped in protective tissue to prevent permanent wrinkles. The box is then sealed to prevent mold or mildew from developing on your dress. This will also prevent light damage and the development of oxidation spots. One sealed, if you store your gown in a dry, well vented space, your special day will be preserved for years to come.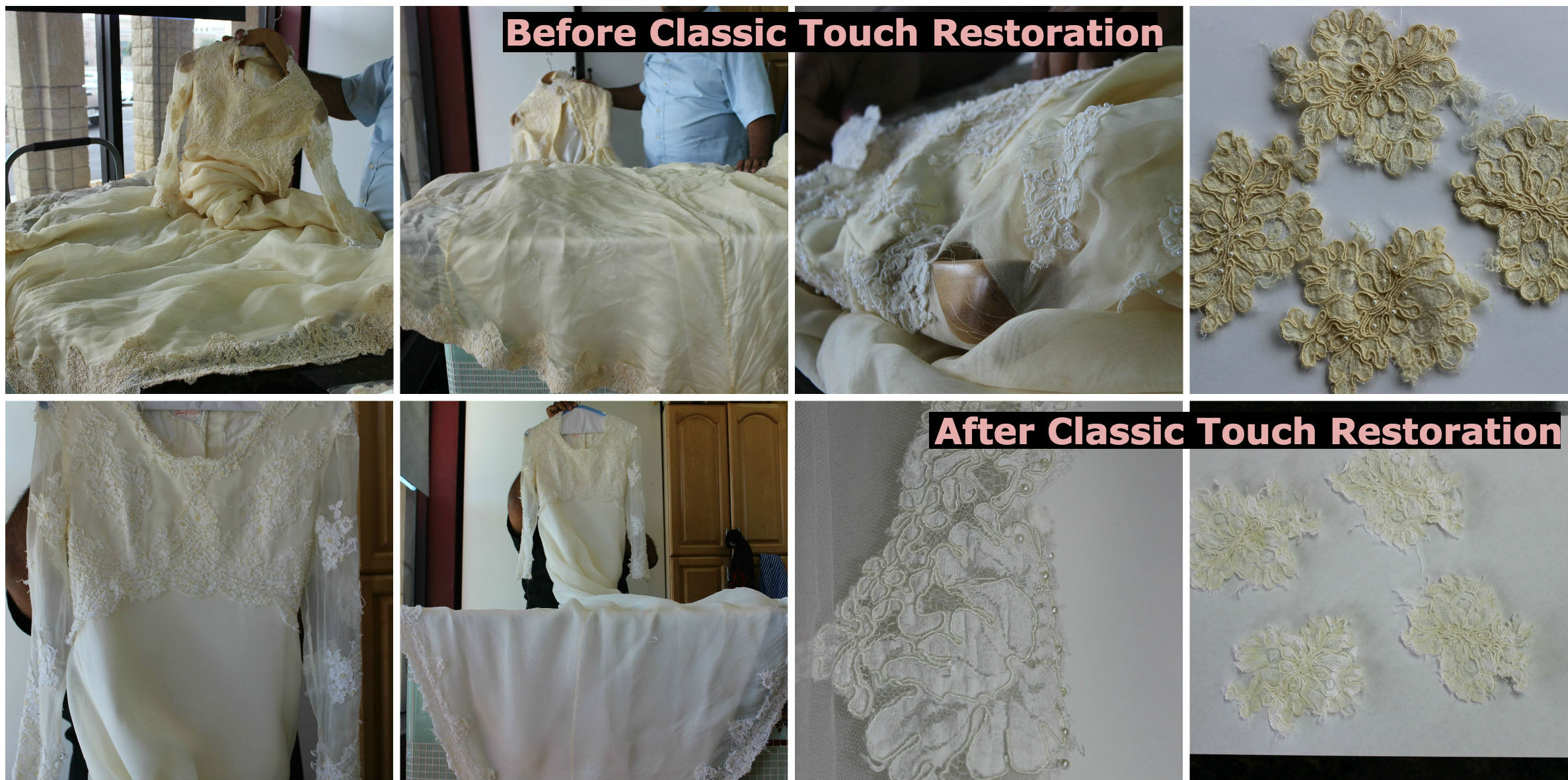 Here are Classic Touch Cleaners, our experts have been restoring bridal gowns for more than two decades. Contact us today to find out how we can help you with your cleaning, preservation and alterations.