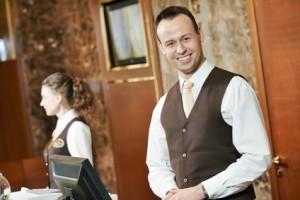 Atlanta is one of the busiest cities in the world, which means uniforms are everywhere. Employees at the city's finest restaurants and hotels wear them, as do athletes from the youth to professional levels. Atlanta is also major center for commercial activity, which means uniforms on everyone from delivery drivers to repairmen. The city is home to some of the finest public and private schools in the nation, which means there are plenty of school uniforms, as well.
Atlanta Uniform Cleaning
In order to keep the city looking its best, companies like Classic Touch Cleaners offer professional services that can help keep your uniforms bright and clean and help you maintain your reputation for looking professional and well-groomed.
If you do not know how to properly care for your uniform, you can end up shrinking it or damaging it. Stain removal, washing, drying, and wrinkle removal often require specific methods based on the style of the uniform, the elements it is exposed to, and the material it is made from.
Classic Touch Cleaners
Whether you need your individual uniform cleaned or you are a business owner who is responsible for caring for your entire staff's work clothing, Classic Touch Cleaners can help. Conveniently located at 2625 Piedmont Road in Buckhead, the company has been serving Atlanta area professionals since 1989.
With over two and a half decades of experience caring for Atlanta's uniforms, you can rest assured that Classic Touch knows how to remove any type of stain or odor. By the time you pick it up, your uniform will look as crisp and fresh as it did when you wore it for the first time.
To learn more, contact Classic Touch at 404-365-8660.