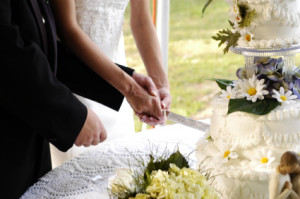 So, you're planning the perfect wedding!
Classic Touch Cleaners understands the preparation and attention that is going into your special day.  You will spend many months planning and researching every aspect of your wedding ceremony and reception; not to mention countless hours in search of your dream gown.  Once the vows are spoken, the toasts made and the memories captured…you'll deserve a break!
But, there's one last thing to attend to.
Before you pack up your champagne flutes and tuck away your wedding album, take one last look at the gown that made your dreams come true.  You owe it to yourself to make one last preparation for the future.  Heirloom wedding gowns don't happen by accident, so take a few steps today to preserve your gown for tomorrow.  Who knows, you may want to wear it again as you celebrate your 25th anniversary.
Make Classic Touch Cleaners your last wedding task, and we'll preserve your wedding gown for a lifetime.