Can I Dry Clean My Drapes?
A beautiful collection of drapes can place the perfect accent on any room. But when covered with grease and grime, any drapes will detract immensely from your carefully chosen aesthetic. How can you keep yours looking fresh?
Dry cleaning offers the perfect solution. Don't risk damage to your delicate fixtures – leave them in the hands of a qualified professional. Here's what you need to know about dry cleaning drapes.
The Dry Cleaning Process
Unlike traditional machine cleaning, which uses hot water and detergents before tumble-drying, dry cleaning is a water-free process. Drapes, garments, and other items are soaked in a specialized cleaning fluid called "perc", which simply dissolves oils and other blemishes. This process is extremely delicate on even the daintiest trimmings, and won't cause color bleeding. Dry cleaning is also far less likely to cause shrinkage, due to impressing items with a significantly lower amount of agitation and heat (compared to regular machine washing).
Not All Drapes Are Equal!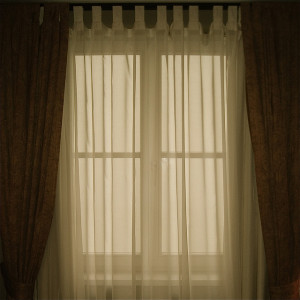 While all fabrics are able to be dry cleaned, there are a few in particular that don't generally do well in a standard wash – and would be much better off with a dry cleaner's attention. These include:
Wool – as a natural fiber, wool is highly susceptible to shrinking from the considerable heat and agitation of washing machines and dryers.
Silk – water can actually stain silk quite easily, creating unsightly blemishes. And if that wasn't enough, the fact that silk is another natural fiber means that (much like wool) it may shrink somewhat in a standard washer/dryer.
Velvet – crushed velvet is the only machine-safe form of this fabric. Throw any other type of velvet in a washing machine, or try to iron out creases, and you'll wind up with unfixable damage to the thread piles.
Linen – although plain linen without any adornments won't necessarily be damaged in a standard wash, it can come out with some color bleeding or unsightly wrinkles. Embellishments like lace will demand the gentle touch of a dry cleaner.
Contact Classic Touch Cleaners today for premier dry cleaning services in the Atlanta area.