Disadvantages of Mobile Dry Cleaners
Mobile dry cleaning services are popping up as an alternative to the traditional dry cleaners, claiming benefits that include door-to-door pickup and delivery of clothing. Unfortunately for customers, these services do come with a number of drawbacks. Read on to discover why the tried-and-true cleaners still reign supreme.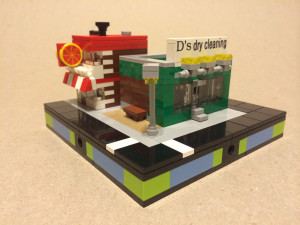 No Personal Touch
A solid, friendly relationship with your dry cleaner is one of the intangible benefits of frequenting a brick-and-mortar location. More than just a social bonus, it's helpful for the cleaner to develop a familiarity with your needs. Fostering something like this is difficult enough when one party is always on the move, but with a mobile service, you'll only be interacting with a third party – which brings us to the next point:
The Middleman Factor
When using a mobile dry cleaning service, there is typically a disconnect between you, as the customer, and the professional cleaner who will ultimately be handling your linens or garments. It's much easier to speak directly to the cleaner to display and communicate concerns relating to existing stains, tears, and other damages, rather than attempting to relay these through the van driver – and this leads to better results for you.
Transportation Risks
Those who depend on dry cleaners for maintenance of their important suits, dresses, and other professional or formal garments know that reliability is of the utmost importance. Unfortunately, operating a road-based business means that mobile dry cleaners are subjected to numerous factors that are out of their control, including traffic jams, accidents, and road blockages from flooding or downed trees. Having a dedicated pickup location ensures that our customers are able to retrieve their clothes when they need them most.
All in all, while mobile dry cleaners are not without their benefits, the downsides may unfortunately outweigh them. Rather than risk being displeased with your results, consider approaching a traditional cleaning service.
Looking for dry cleaning experts in the Atlanta area? Contact Classic Touch Cleaners today.